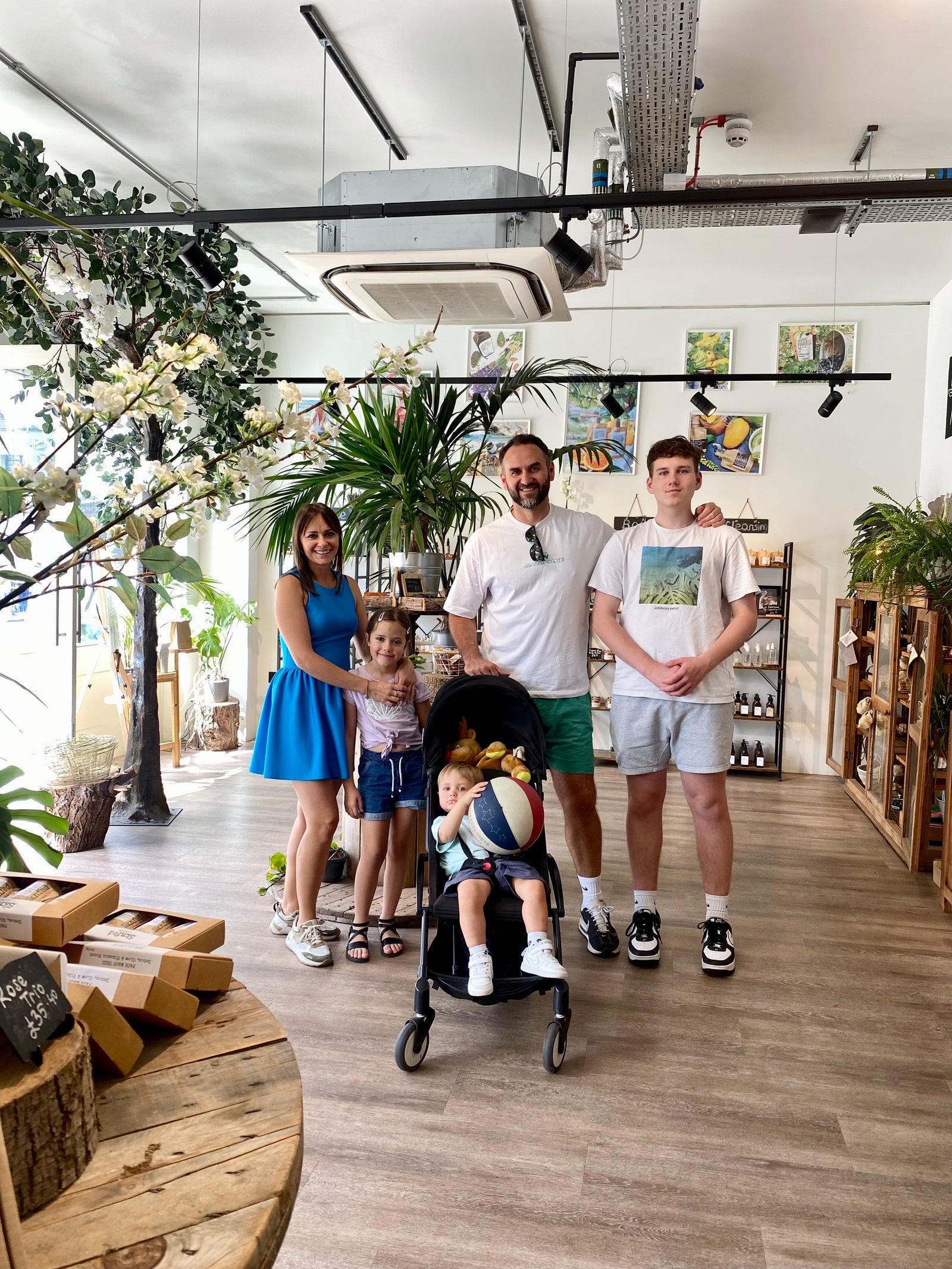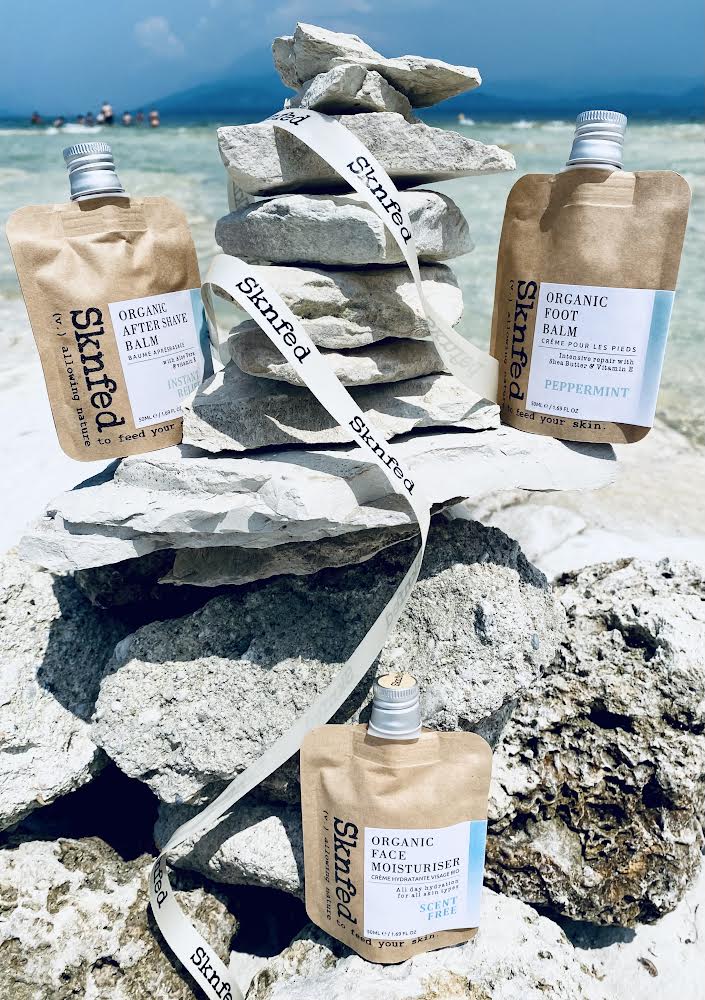 About us
Sknfed is a family business that specialises in natural, organic, vegan, and cruelty-free skincare products. We prioritise sustainability throughout our entire operation, from sourcing ingredients responsibly to using our signature eco-friendly kraft paper pouches for packaging.
FAQs
ARE ALL YOUR PRODUCTS NATURAL?
Yes! We source the best quality natural ingredients. This includes plants, beans, butters, sea salts, and natural oils.
ARE YOUR PRODUCTS VEGAN?
Our Product range is 100% Vegan with ZERO animal testing. We are very transparent with all of our labelling, we vet our suppliers and do not source from anyone who are not cruelty-free.
ARE YOU EXPANDING YOUR PRODUCT RANGE?
Yes! We love bringing new products to the market and enjoy hearing your feedback. We are constantly thinking of new ideas and experimenting. Sign up to our newsletter to stay in touch and hear about new releases. 
WHERE DO YOU SOURCE YOUR MATERIALS FROM?
Ingredients are sourced from within the United Kingdom. Selfcare products, such as wooden brushes,  are manufactured in asia. 
HOW LONG DO YOUR PRODUCTS LAST?
We do not use any unnatural preservatives within out products. Typically, our products have a shelf life of 36 months. Expiration dates are listed on packaging (if applicable). 
WHERE CAN I BUY YOUR PRODUCTS IN MY AREA?
We currently sell our products at our Camden Store in London and via our website and social media. As we are expanding, we supply our products to independend retailers. If you are a retailer who would like to stock out product get in touch with us via email: info@sknfed.com 
ARE YOUR PRODUCTS MADE IN THE UK?
Yes, all our products are made in UK! 
A little backstory
It all started in 2011 with a passion for natural and gentle products, rooted in the belief that what you put on your skin is just as important as what you put in your body. We are committed to using only the best ingredients to create products that deliver the highest quality cosmetics. Our care and responsibility for our products and customers guide everything we do. Our journey began with the development of exquisite soaps and creams. The positive feedback from friends and family were invaluable, highlighting the demand for natural cosmetics. As users experienced visible improvements in their skin, our products gained rapid popularity, offering effective solutions for blemishes and dry skin issues. 2018 - that's when Sknfed came to light!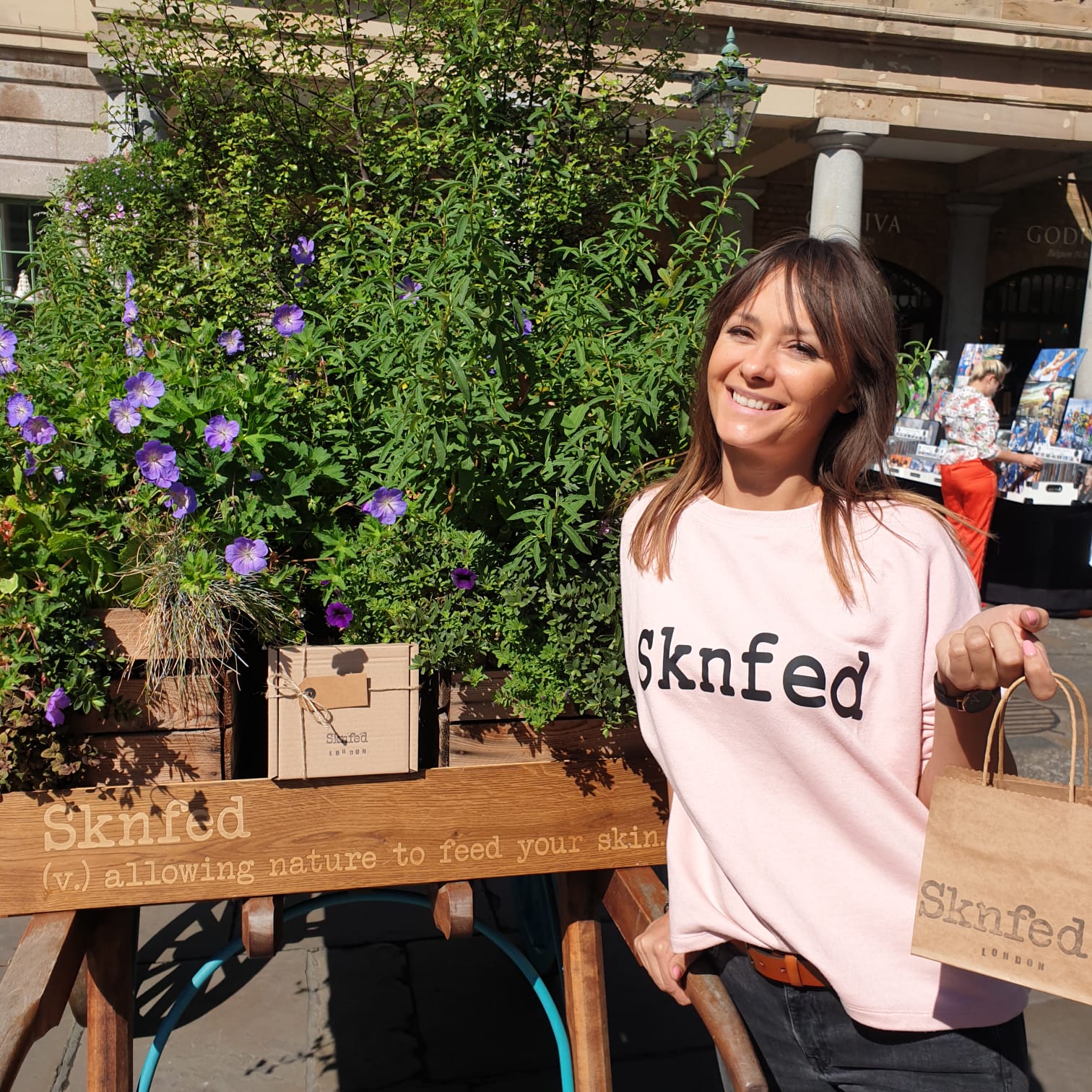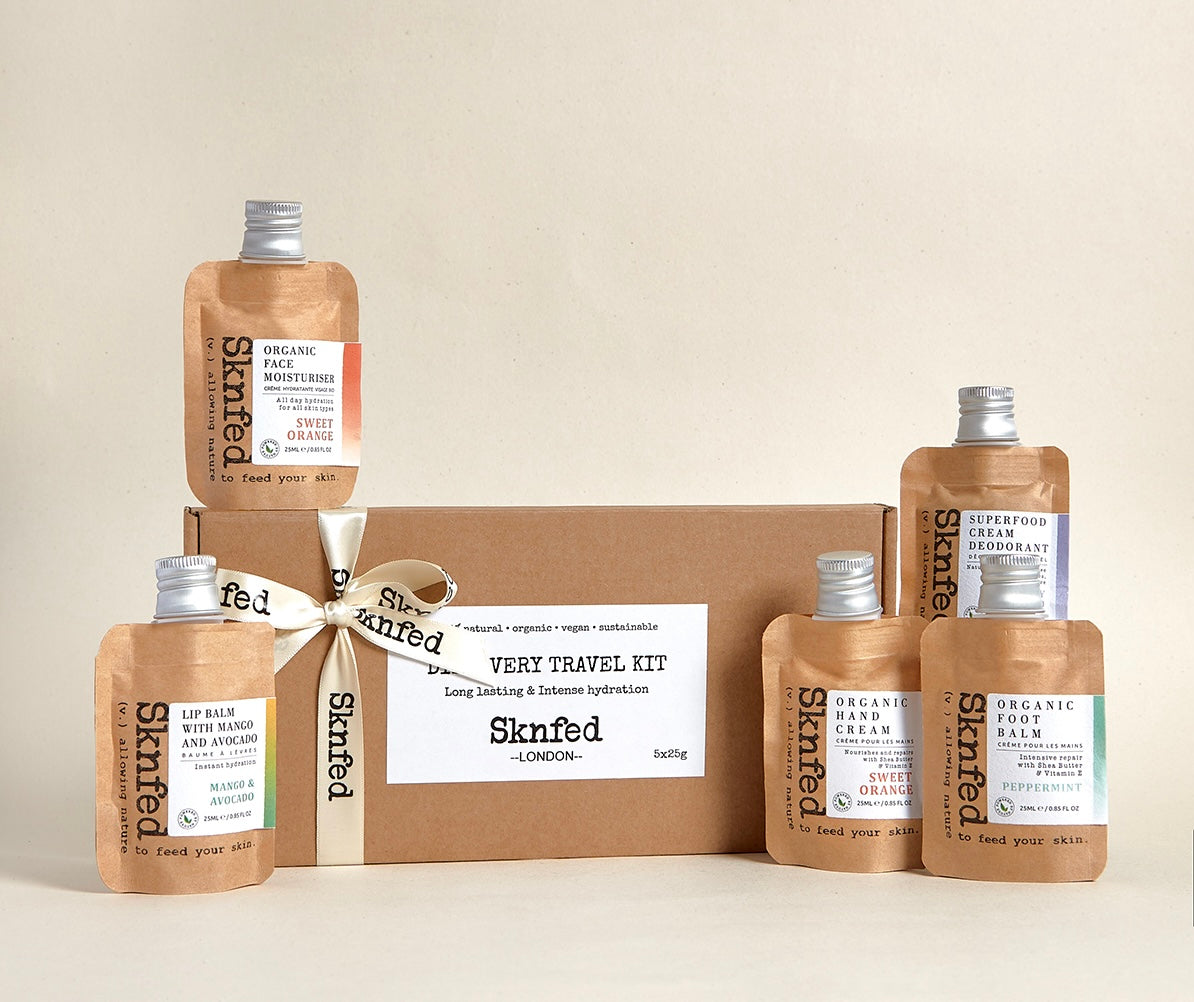 Our Products
Rooted in Nature, Nurtured by Sustainability. Our brand envisions a harmonious relationship between skin and nature. We offer an organic, natural, and vegan skincare range thoughtfully krafted for holistic well-being. Embracing sustainability, our products are cocooned in eco-friendly packaging, symbolising our commitment to both skin health and Earth's vitality. Sknfed transcends skincare, fostering a lifestyle where mindful choices amplify self-care and environmental stewardship. With every use, you connect with nature's essence while contributing to a greener future – a testament to the fusion of ethical skincare and sustainable values.
Where we make it?
We are proud to kraft our products in London, ensuring meticulous attention to detail and the use of the finest ingredients.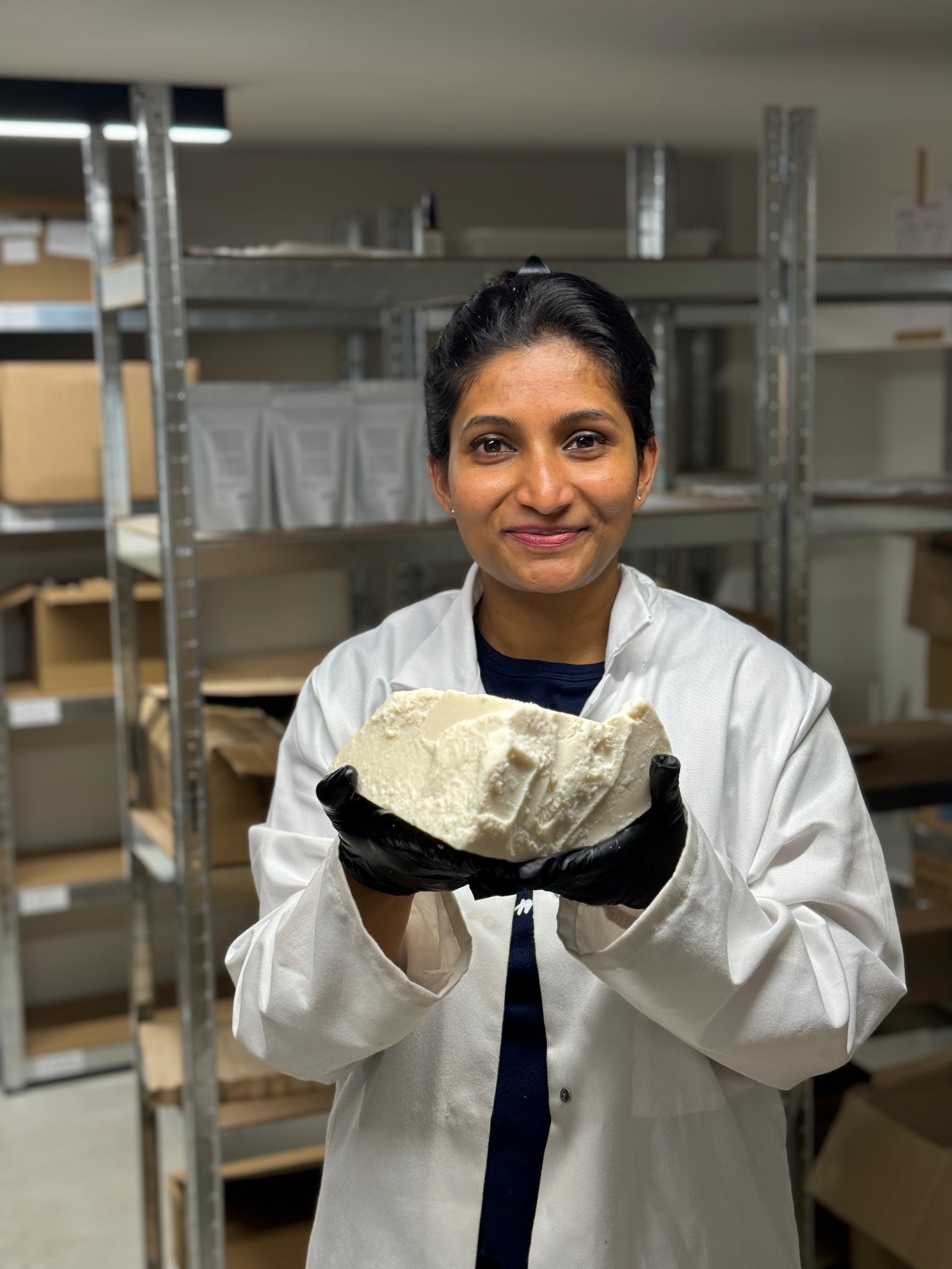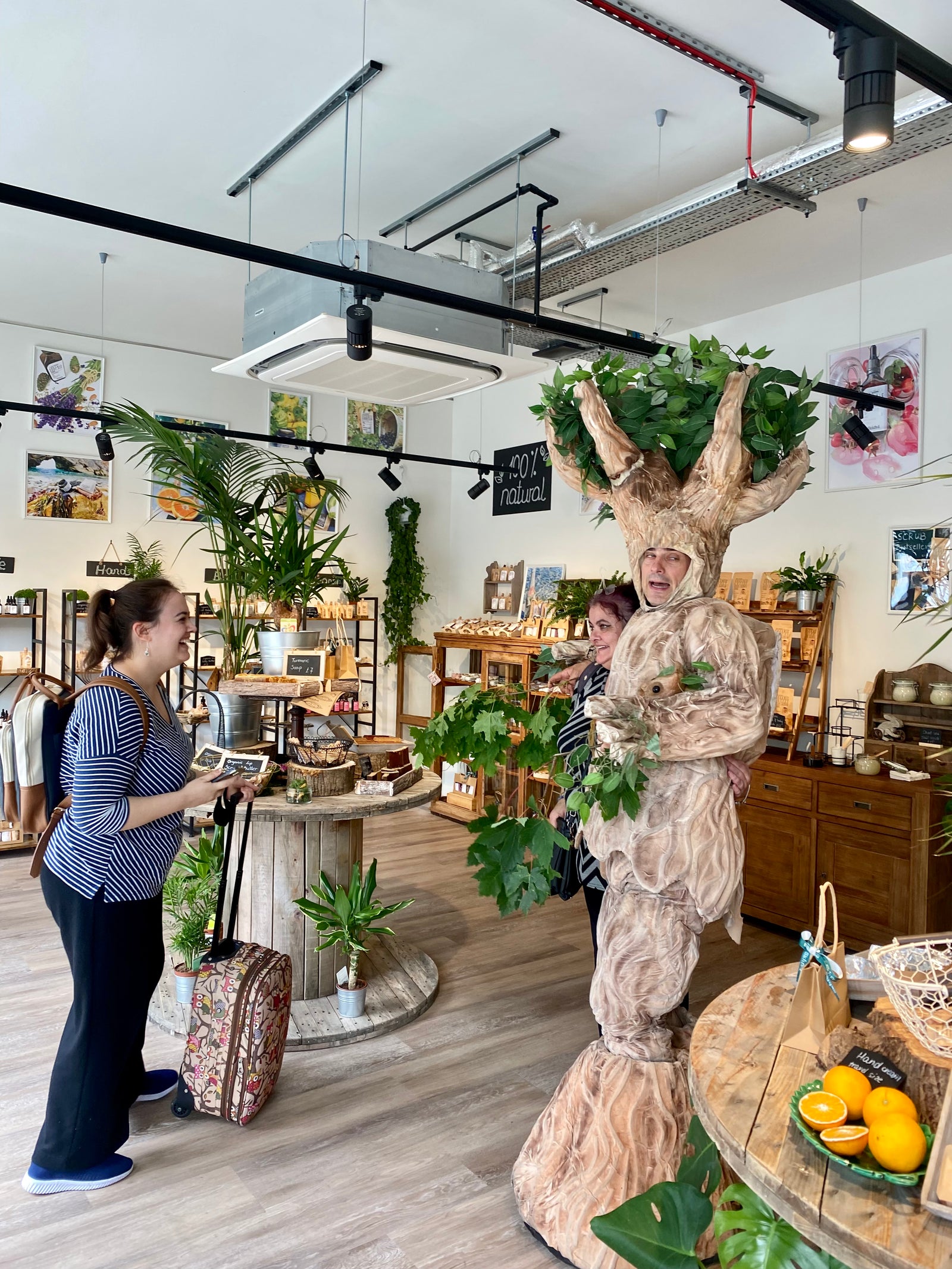 Our Current Activities
As our brand continued to grow, we explored various avenues, participating in trade shows, connecting with like-minded individuals at markets, and fostering our online community. Our goal has always been to expand our reach and connect with a broader audience who share our passion for natural skincare and minimise ecological footprint.
Our Drivers
Holistic Well-being: We believe that true beauty comes from harmony with nature. Our products are carefully designed to enhance your skin's health while promoting overall well-being.
Eco-Conscious Commitment: We are driven by an unwavering commitment to sustainability. Our use of sustainable kraft paper packaging reflects our dedication to minimising our ecological footprint.
Transparent Integrity: Transparency is at the heart of our brand. We're committed to openly sharing our ingredients, processes, and practices, allowing you to make informed decisions about your skincare routine.
Empowering Choices: Sknfed is a catalyst for change. By choosing our products, you're not just caring for your skin; you're contributing to a cleaner, greener future.
Innovation with Purpose: Our drive for innovation goes hand in hand with our purpose – to create effective skincare solutions that align with our ethical and sustainable principles.
Sknfed is not just a skincare brand; it's a movement towards mindful self-care and a more sustainable world.